Baptismal Robe, Embroidered Dove Patch
Regular price
$69.95 USD
Sale price
$24.95 USD
Unit price
per
Sale
Sold out
Size Chart
Baptismal Robe
Since John the Baptist, the act of baptism has been at the heart of Christianity. We at Churchings understand the significance of this special day and want to ensure that you look your best. Our Baptismal Robes are made from a mildew and crease resistant high quality pure white material that symbolizes purity and forgiveness of sin. Embroidered on the left side yoke is a two-toned dove to symbolize peace and the Holy Spirit's ascension upon Christ as He was baptized. 
Each Baptismal Robe features: 
Premium White Matte 100% poly-blend fabric

Crease resistant fabric

Hidden zipper closure with hook eye clasp 

Reinforced stitching

Strong center pleats

Traditional full open sleeves

Embroidered patch two colored dove  
With attention to detail like a hidden zipper closure with hook eye clasp, reinforced stitching, and strong center pleats, our robes offer classic full sleeves. Our robes allow both comfort and style while retaining durability and functionality.
Save money when purchasing in large numbers with bulk discount pricing. Place your order today with one of our friendly customer service representatives on the phone or online. Do not delay! We look forward to hearing from you.  
Share your shipping policy
Share
View full details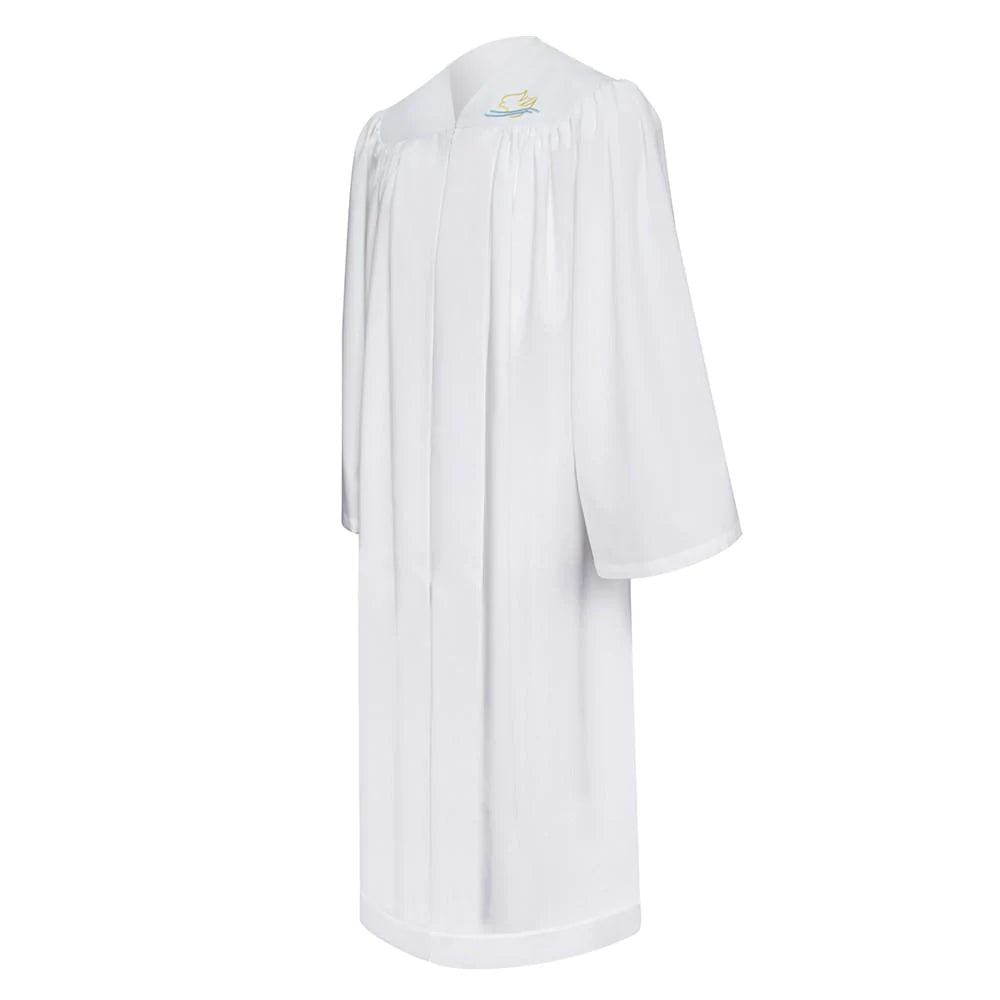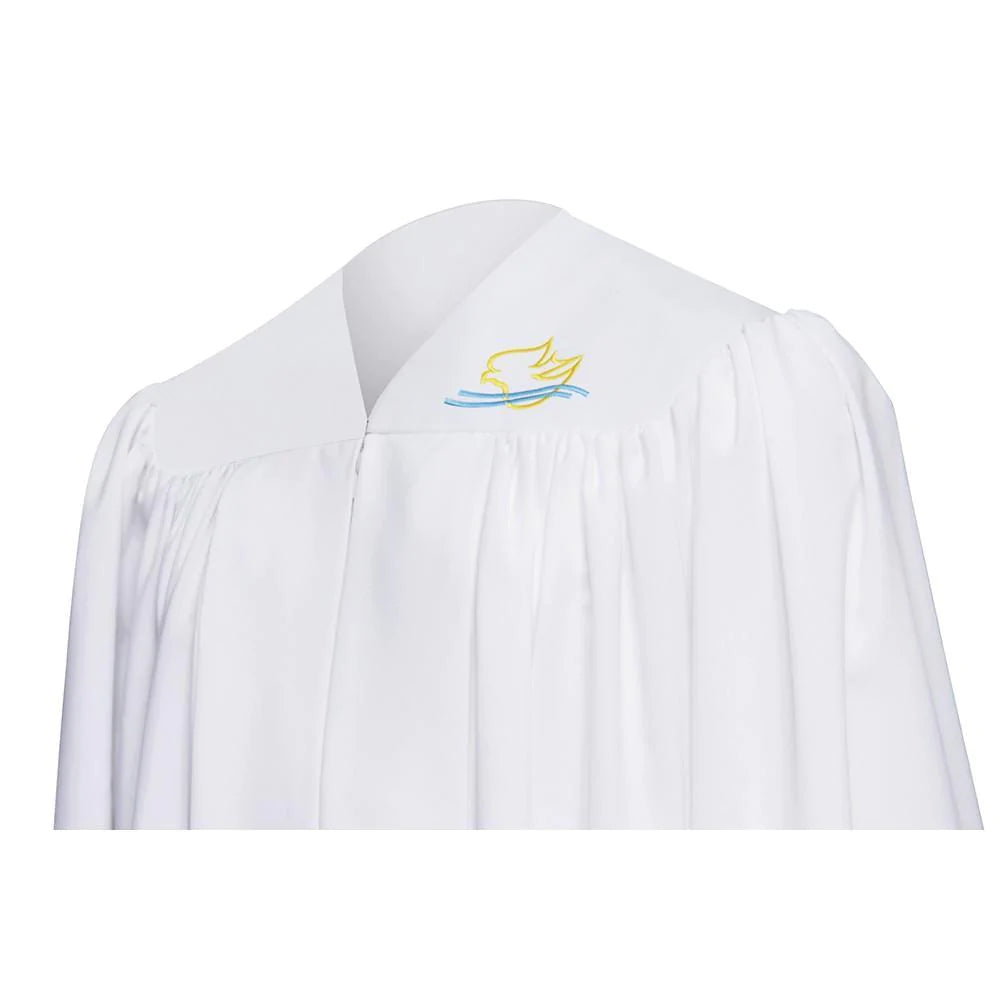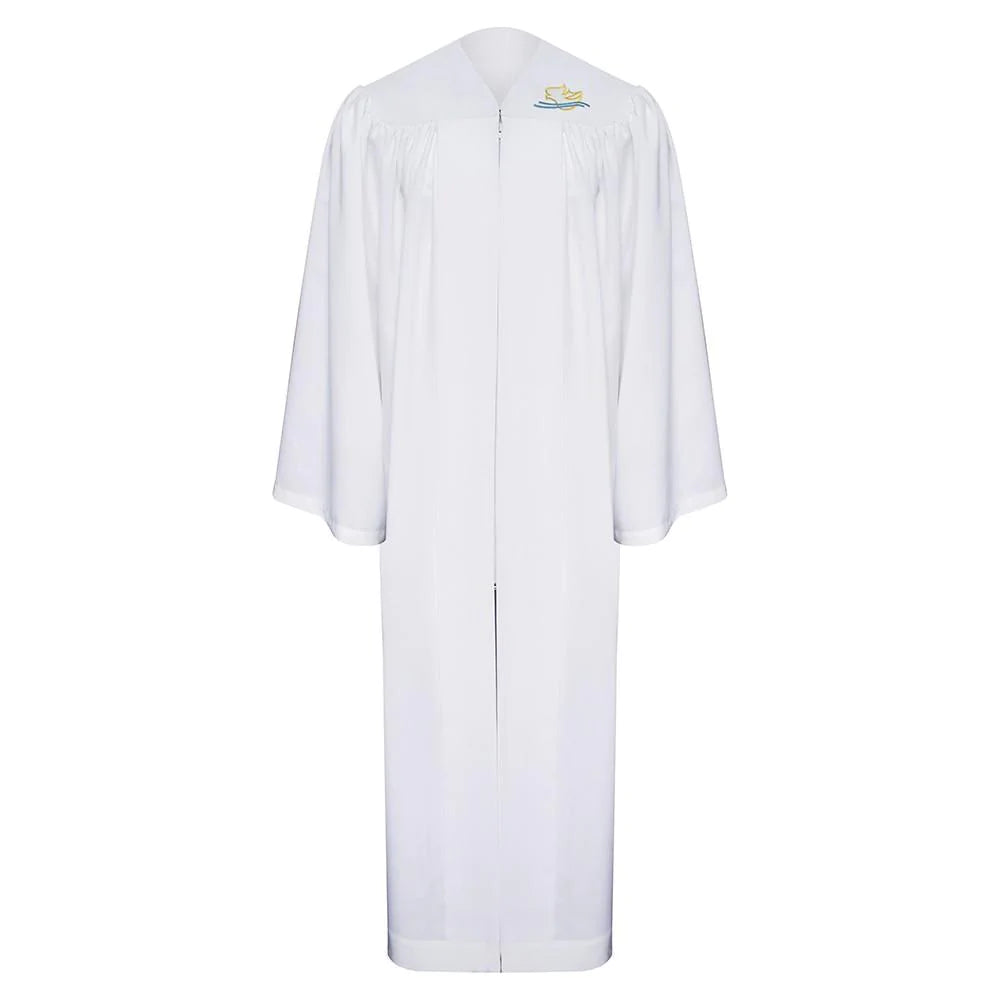 Baptism Robes Size Chart