Serving your Church & Ministry resource needs with High-Quality Baptism Robes for Adults, Children and Pastors with Low Pricing, Fast Shipping and Amazing Customer Service. Baptism Robes is your one-stop-shop for dressing you for your Baptism.
Take a look at our featured Baptism Attire
High-Quality Baptismal Robe On-Sale
Baptism is a special sacrament that marks the beginning of one's journey in the Christian faith. For those undergoing the sacrament, it is important to have the proper baptismal attire that not only signifies the significance of the occasion but also provides a sense of reverence and respect. One such attire that has been traditionally used in many Christian denominations is the baptism robe.
Baptism robes, also known as baptismal robes, are specially designed garments that are worn during the baptism ceremony. At BaptismRobes.com our robes are made of lightweight, breathable fabric and are designed to be worn by adults and children's. They have a distinct appearance, with many resembling graduation gowns in terms of their cut and style. This is different from Christening gowns, which are often more delicate, ornate, and meant to be worn by infants.
The choice of a baptism robe is an important one, as it represents the wearer's commitment to their faith. We are here to support you and be your one-stop-shop for your baptismal apparel.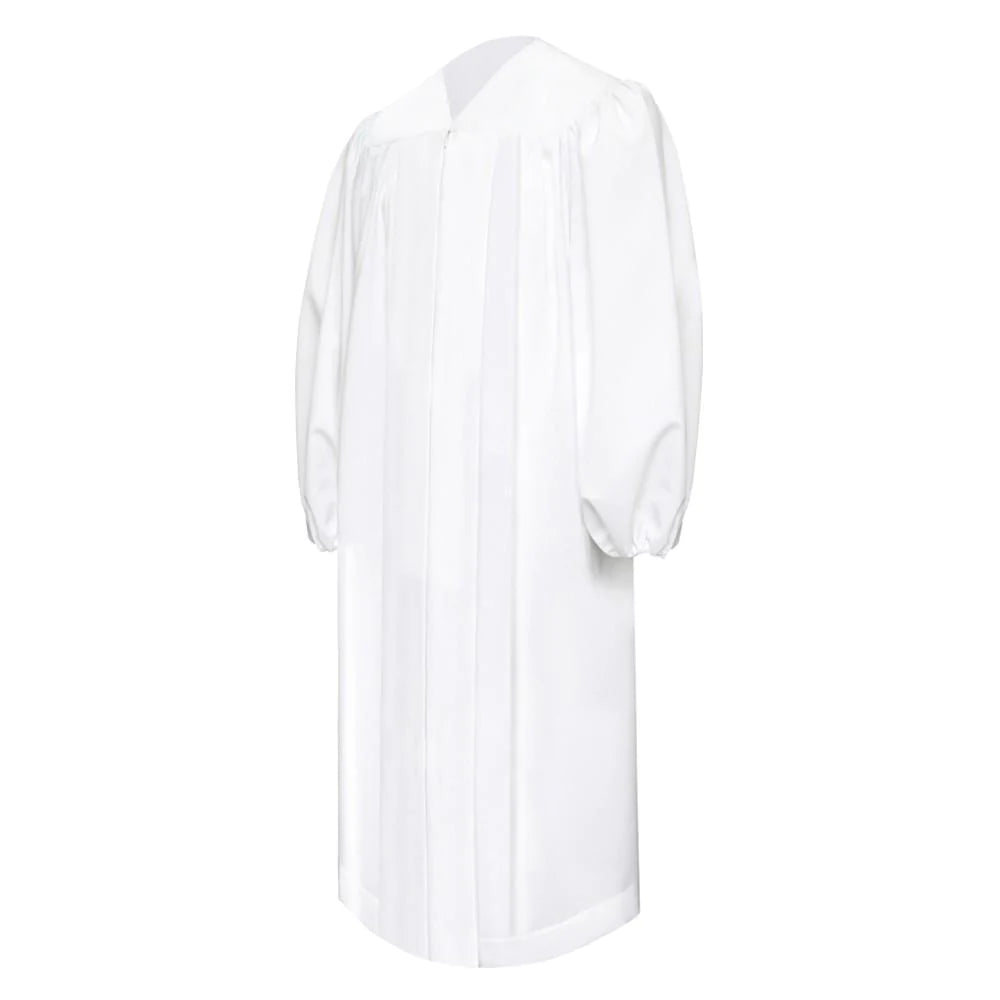 Premium White Baptismal Pastors Robe
Describe your featured product and what makes it special. Consider featuring a gift card so customers can give a gift everyone will love.
View full details